It's NOVEMBER?! We missed updating you in October. We were busy, but not with much that you could actually engage with. For the first half of the month we were visiting our friends in France.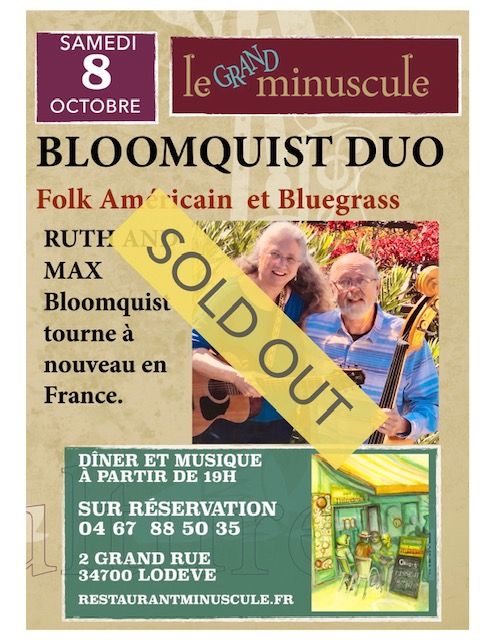 Suffice it to say we had a wonderful and restful time with not a lot of sightseeing and plenty of time with our dear friends there.
Then, almost as soon as we got back home, we packed up again and went to the annual gathering of the Folk Alliance Region Midwest -FARM- near Chicago. Here's a photo from one of our showcases.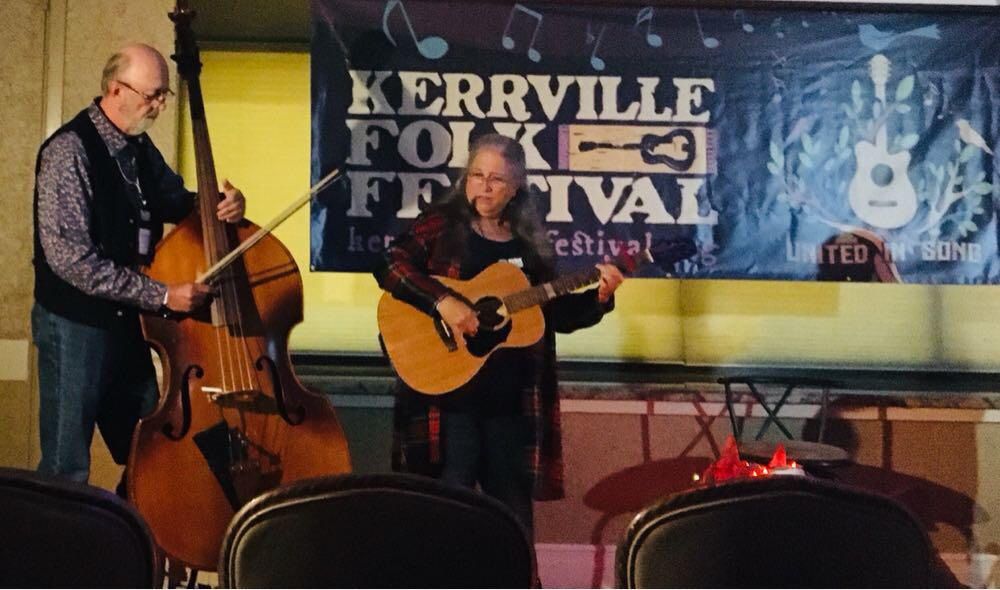 It was a long weekend of making music, hearing music, seeing old friends, and making new connections. 
We have one (sort of) public in-person appearance in November. On Saturday November 12 we will be playing for Back To Live Music Pop-Up Concerts in Grand Haven, Michigan.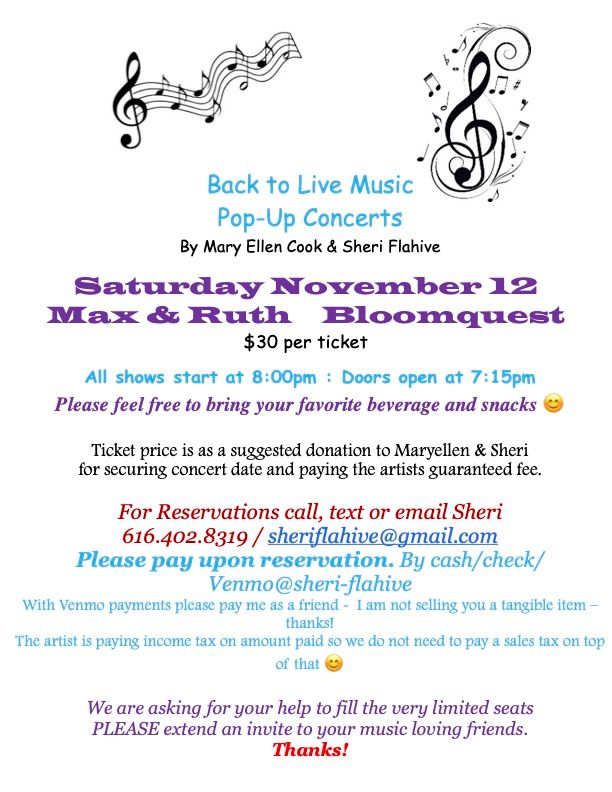 Then in December we have (so far) two opportunities: 
December 7 On the Tracks Showcase at the Historic Chelsea Depot, Chelsea, MI https://www.onthetrackschelsea.com
December 10 In Concert at the Playhouse of Whitelake, Whitehall, MI http://theplayhouseatwhitelake.org
Check our schedule for details here: https://ruthbloomquist.com/schedule
Thanks for reading. Thanks for your support.
Ruth and Max