It's February 3, so more than 10% of the month is behind us already. The biggest news is that we have started the recording process for a collection of new songs. There is no release date as yet, as there's still a lot of work to do, but we promise to keep you posted as progress is made.
It really is exciting and satisfying to have this project underway. We have one live in-person show this month: We are truly excited to be appearing at the Ark in Ann Arbor with Annie and Rod Capps and Robin and Jenny Bienemann for the annual "My Folky Valentine" show on Valentine's Day February 14. Please see our schedule for the details. https://ruthbloomquist.com/schedule. While you're there you can see what else we have on tap and start making plans to see us in the future.
Meanwhile, we have continued with our Saturday night live-streaming concerts on Facebook on any Saturday that we are not otherwise engaged. At this point, we plan on Feb. 4, 11, and 18.  Stay tuned for what might be up in March.
All the best,
Ruth and Max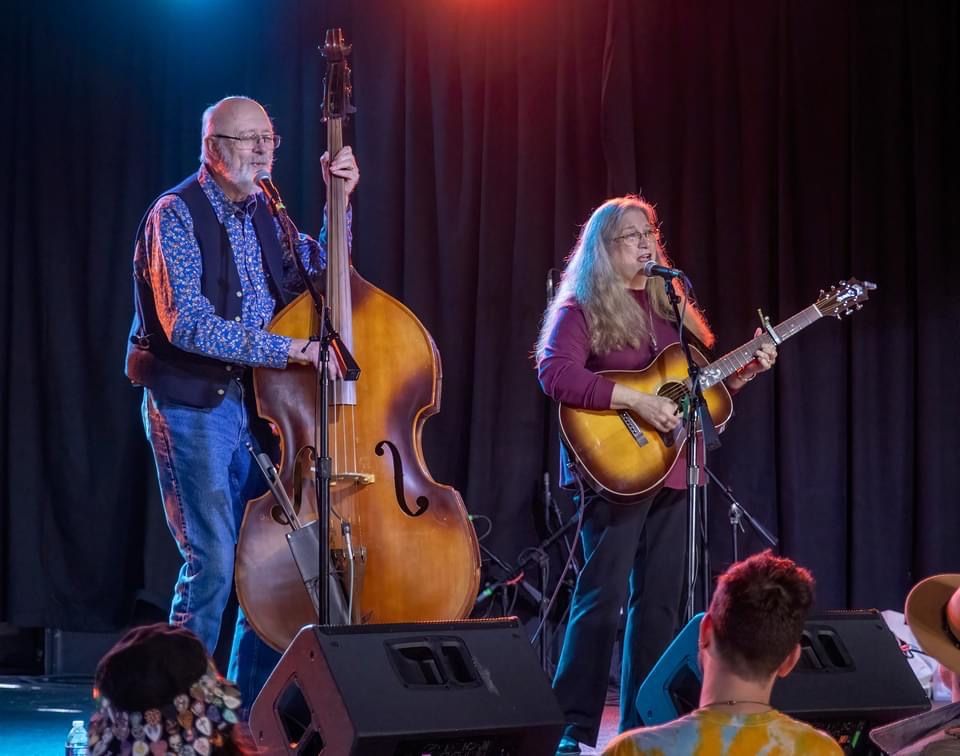 Photo by Bruce Robey